Welcome to my blog...which this week will be taken over by Bridezilla!!!
Actually, I just wanted to share with everyone what has been happening in my wedding planning life these days. If you didn't already know, we're getting married July 2nd, 2011. Just 4 more months!
So, today I'm going to start out with the major things that I decided on first for our wedding.
I had always wanted peach and coral colored roses and drooled over every picture of every bouquet with those colors.
So it all started with a color combo...and since I didn't want to try to match colors perfectly, a few variations of those colors were thrown in for good measure.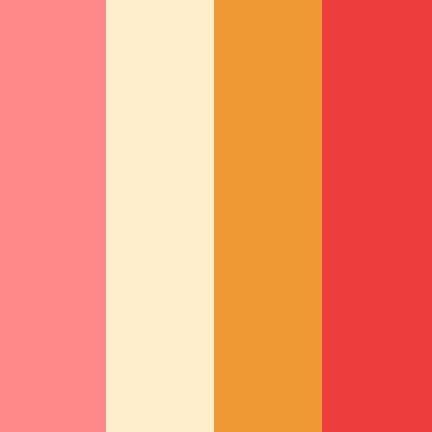 Next, I started looking at wedding gowns, bridesmaids dresses and flowers. I really wanted real flowers but they were just going to be out of our budget! Instead I found save-on-crafts.com and these beautiful real touch bouquets.
I'll be sharing my bouquets tomorrow but for now these flowers were my inspiration. They weren't roses like I had wanted but they were unique! I was most excited for dress shopping however and we started about a month or so after I got engaged. My fiance didn't want me to get a strapless dress and while I neither agreed or disagreed, I secretly didn't want a strapless dress either. I love strapless dresses but I didn't want to worry about it falling down and sometimes it doesn't look good on me. So, off we went to try on any dress that had straps. I decided on a v-neck a-line dress and the one that I loved the most was way out of my budget. I did a lot of looking online and found the dress at a shop in Louisiana that was selling their samples at discount. I was hesitant to buy online so I went shopping again and that is when I found my dress. I can't share a picture but it is gorgeous and only cost $325 compared to $1300 for the first one!
Ok, I know you want to see the dress but instead I will share all of my accessories...(all pictures are linked to the store site)
So, finding my dress was easy and adding all the accessories was really fun. The bridesmaids dresses were even more fun! I loved that I had decided on something bright and colorful. We tried David's Bridal and The Bride Store in Columbus, NE. Both had a lot of really great options. We ended up with Alfred Angelo dresses that we picked out at J'Maries in Lincoln.
Here is the Maid of Honor's dress...style 7122
and the other 2 bridesmaids...style 7002. These will also have a sash, either tied in the front in a knot or hanging down in the back.
And there you have it, the beginning and probably most important choices in my wedding planning! I'll be back tomorrow to share my DIY bouquets and boutonnieres and hair inspiration!