Yeah, that's right...sick week. Kalli has been sick to be exact and not even really "sick". We thought it was just allergies & congestion but when it wouldn't go away I decided to take her in to the doctor. It was bronchiolitis, strep throat and a touch of pneumonia. YIKES! So we have spent the entire week at home doing nebulizer treatments and taking antibiotics. However, the mornings have been sooo nice that we try to get some outside time before the wind picks up all the stinkin' pollen and makes us feel like crap again. She's been a trooper and is doing much better. Back to daycare and work for mom next week as usual.
Those cool mornings have me wishing for fall though. I am so ready to jump into a sweater/hoodie, eat all things pumpkin and decorate like crazy! But yes, I would be crazy! It's only August....but, August at least means one thing good! FOOTBALL! So excited for Husker season to officially start and excited that this little babe will be a fall football baby. Luckily, we will be "interrupting" zero football games with his birth since the weekend after he's born is a by week. In the spirit of football season, we created some football burlap hangers at our final summer camp/food fest last weekend.
I've also been going crazy looking at all the cute football themed decor stuff out on Pinterest. How about this
play chalkboard
?
And I will definitely be doing a game schedule chalkboard like this. I have the perfect chalkboard in mind. I think a cute washi tape banner would look great hanging on the chalkboard too. Like this one...only red.
This amazing wood pallet N is perfect but I seriously don't have time for that. So I'm thinking something a little more simple...like this HOME print. I could whip that up on the computer and frame it super quick.
And finally, what is this baby boy going to wear while cheering on the Huskers?! I picked up a cute little knit football beanie from a local shop and I think it will look so cute with this Nebraska onesie and a pair of Husker socks.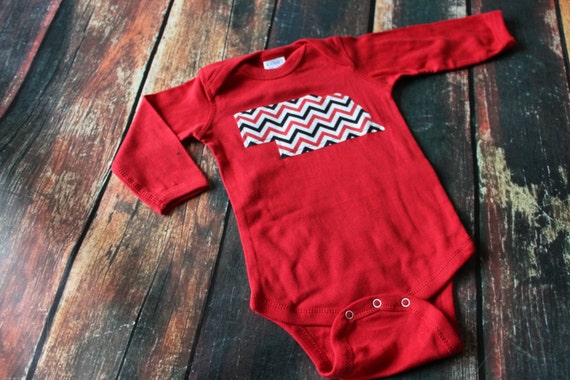 Kalli and I both have new Husker t-shirts and I"m working on some fun hair bows for her. She doesn't leave them very long but oh well! I hope you're enjoying the last little hurrah of summer and also the cool mornings letting us know that fall is on the way. I'm off to sneak in some pumpkin flavored coffee...it's the least that I can do to get a little festive! :)