Hi everyone! Here I am on a Tuesday morning...a gray, wet and dreary morning. But I have some great new kits to share with you! Since I'm now creating for Emily of Polka Dot Pixels, I'll be sharing something new with you every Tuesday and this week she has a great kit called Penmanship!
And here is my layout with the kit! I stayed really simple with this one and just used a tag, a few buttons and some stitching. I also used a Pioneer Woman photo effect. I also used a prompt from Ali Edwards last week and instead of journaling about what is happening in the photo, I wrote about the subject and what she means to us.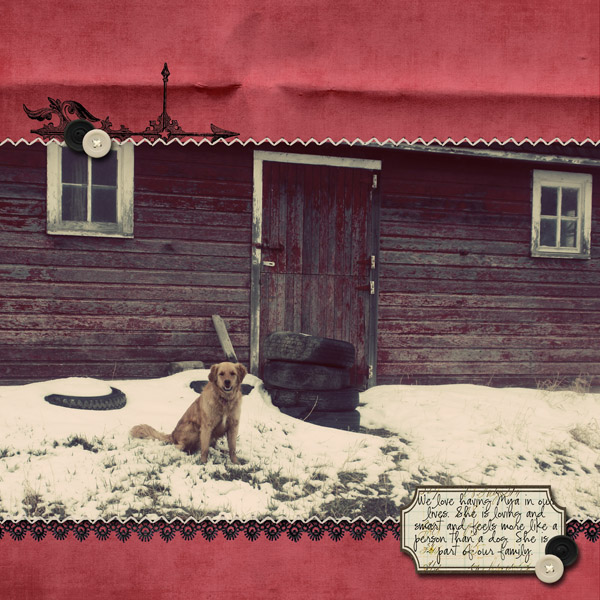 Iara of Baers Garten Designs also has a new kit out today! It's called A Little Bunny Told Me and it's super cute with its pale spring colors and pretty flowers. It's perfect for spring or Easter pictures. Iara also has a new facebook page and will be giving away a $10 gift card!
Chad and I had our last dating anniversary last week on the 13th. We have been together for 3 years and in just 2 months and a week or so we'll be married and start our anniversary counting all over again! I decided to use the pretty pinks of this kit to make a page for our anniversary using one of our engagement pictures.
Thanks for stopping by and checking out all the new goodies! I'll be back with a sunny summer layout on Thursday using Karen Funk's new digital kit so make sure you stop back!